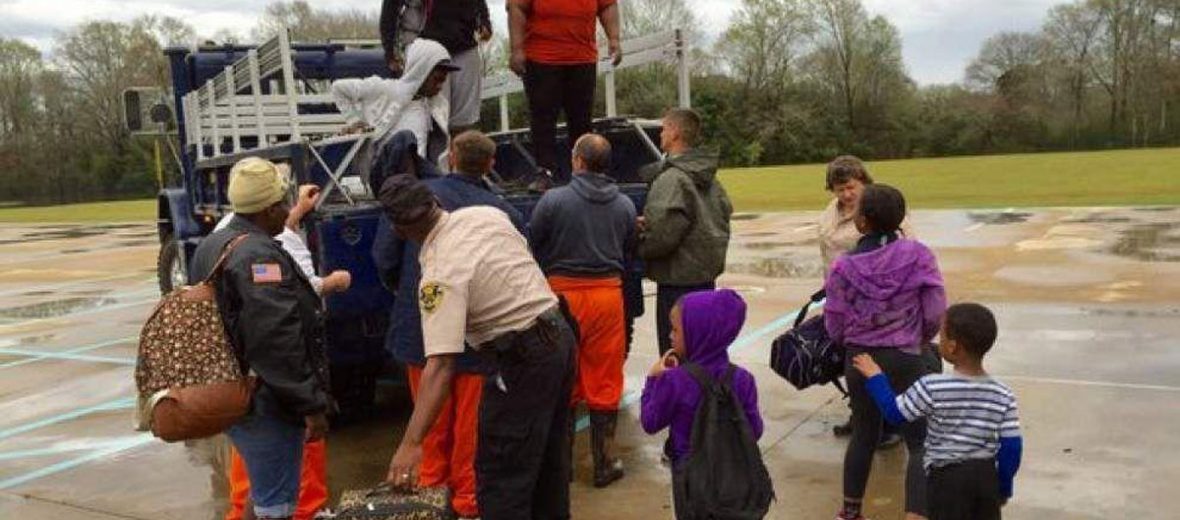 BY DAVID J. MITCHELL | PUBLISHED NOV 21, 2019
The state proposal to spend $1.2 billion on new flood protection efforts was sent Thursday for federal approval, hopefully unlocking access to the federal dollars as soon as next spring, state officials said.
The state Council on Watershed Management agreed to send the Louisiana Watershed Initiative action plan to the U.S. Department of Housing and Urban Development for review once a public comment period ends Nov. 29.
Officials with the state Office of Community Development told the council they wanted to move the plan along — with the Thanksgiving holiday break imminent — so the expected approval lines up with parishes and other local governments beginning to apply for the first $100 million round of money next month.
The officials said they hope HUD will approve the action plan by early February. The state would then be in line to award the first projects under that plan by April 24.
In the wake of the 2016 floods, Gov. John Bel Edwards' administration envisioned watershed-level planning and spending over multiple jurisdictions. With a heavy emphasis on data-driven decisions, the watershed initiative is being pitched as a way to better prepare for the rainfall-induced river flooding that swamped the Baton Rouge region and parts of Lafayette and northern Louisiana more than three years ago.
The March and August 2016 floods affected more than 145,000 homes and caused $10 billion in damage, the state action plan says. Since then, local leaders have been eyeing the big pot of money that Congress approved early last year for an array of costly drainage and other projects.
The initiative's action plan doesn't lay out individual projects but describes programs, spending categories and rationales for how the federal dollars would be spread around.
The largest share of the money, $570.7 million, would be set aside in local watershed programs overseen by eight regional, multi-parish watershed steering committees. Another $328 million would go toward state projects and programs.
Nearly $146 million has been set aside for watershed modeling and monitoring to create the data necessary to pick projects and improve long-term planning.
At least half the HUD money must be spent in the 10 worst affected parishes, including those in the Baton Rouge and Lafayette regions and in Tangipahoa and St. Tammany parishes.